Everett WA Paralegal Services Snohomish County Washington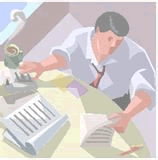 Family law Everett Paralegal Services helps with document preparation for family law issues such as divorce, child support, custody, visitation, and parentage-paternity for Snohomish County, WA.
How the Document Preparation Process Works for You

Family Law QA is Emailed to You by Everett Paralegal Services

An Everett Paralegal Services Paralegal will email you a family law questionnaire designed to collect necessary information, which you will fill out and email back. Contact a paralegal today to get the questionnaire emailed to you.
Everett Paralegal Services begins work, follow up questions and clarification occur on your family law documents

After the Snohomish County family law paralegal has received your completed questionnaire, the family law paralegal is ready to prepare your documents. While working on your documents, the family law paralegal will contact you for additional information needed to complete your Snohomish County and Washington State family law documents.
Everett Paralegal Services Emails Completed Family Law Documents Back to You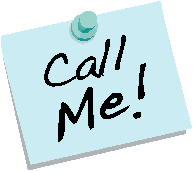 Once the family law paralegal has completed your documents, the documents will be either mailed or emailed back to you along with instructions. Additional directions and instructions are provided as needed. The documents are ready to print, sign, then file.
Save gas, time, money, and stress with Everett Paralegal Services!

Save money with family law paralegal help. This simplified process will save you gas, time, money, and stress! A Snohomish County paralegal at Delta Paralegal can help you today! Face to face appointments are available if needed.
FEES for family law paralegal document service Everett Marysville Snohomish County Washington State

Paralegal fees for all types of Snohomish County and Washington State family law document services, including child support, custody and divorce.
Delta Paralegal, Paralegal and Document Services, Process Serving
Whether your looking for affordable Everett, WA Family Law Document Production, other Everett, WA family Law Paralegal Help, or Everett, WA Process Serving, your search for solutions begins here at Delta Paralegal.
Family law paralegal document service for Snohomish County and Washington State.
Everett Paralegal Services for Snohomish County city areas of:
Paralegal family law document services for Lynnwood 98087, Lynnwood 98037, Marysville 98270, Marysville 98271, Monroe 98272, Mountlake Terrace 98043, Mukilteo 98275, Arlington 98223, Bothell 98012, Bothell 98021, Edmonds 98026, Edmonds 98020, Everett 98208, Everett 98204, Everett 98203, Everett 98201, Everett 98205, Lake Stevens 98258, Lynnwood 98036, Snohomish 98290, and Snohomish 98296, WA.