Family Law Paralegal Snohomish County WA FAQ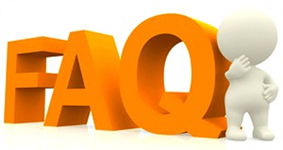 If you cannot find the question you are looking for, please submit a new one for consideration to be added to our FAQ.
Below are some of the most commonly asked questions. If you do not find what you are looking for below, go to our contact page to submit your questions.
Please note that the information provided on this site is NOT legal advice, but simply provided at an additional source-you should always seek advice from an attorney and complete your own due diligence.
Q: Legal separation versus divorce/dissolution, what is the difference?
A: Legal separation is much like a divorce. However, when legally separated, the individuals cannot not remarry unless they legally convert their legal separation to a divorce. Individuals choose to become legally separated instead of divorced for religious reasons or to retain certain marital benefits, e.g. inheritance.
Q: What is an Annulment?
A: Washington State does not have an annulment, however, a rarely used action called a petition for a declaration of invalidity exists, which is like an annulment because it declares that the marriage was void/could not legally exist from the day that it started. The court can declare a marriage invalid if: one or both parties were underage (under 17); lack of required parental or court approval for persons under age 18; one or both parties was already married when the marriage took place; the parties are too closely related by blood; one spouse lacked capacity to consent to the marriage, either because of mental incapacity or because of the influence of alcohol or drugs; or a party was induced to enter into the marriage by force or duress; or by fraud involving the essentials of marriage. However, in order to use one of the six reasons above to have your marriage declared void, the petitioner must PROVE that the parties have not continued their marriage by voluntarily continuing to live together as husband and wife after turning 18, after having the ability to consent, after the force or duress had stopped, or after the fraud was discovered. In General, remember that you have to prove the reason being used.
Q: What does a paralegal do?
A: A paralegal can do most of the procedural work the same as an attorney, however, they cannot offer legal advice or appear in court for you.
Q: What is the difference between an agreed and not agreed divorce?
A: An agreed divorce means more than the two parties simply agree that they want to get divorced or agree that they no longer want to be married to one another. An agreed divorce for example, means that the two parties are on agreement on all aspects of all the details that will go into their legal documents for their divorce. Agreed divorces are concluded sooner and with less cost.
Q: What is the difference between contested and uncontested?
A: Contested divorce means just that; the parties are not in agreement on some or many of the issues, such as property division, debt, or child custody. Uncontested may mean that one party files for the divorce, but the other party chooses not to respond or has not yet responded. Once they respond and if they are not in agreement with all the terms, the divorce becomes contested.
Local Areas:
Family law document preparation for Snohomish County, Washington State.
Including the city areas of:
Paralegal document services for Edmonds 98020, Snohomish 98290, Snohomish 98296, Mukilteo 98275, Mountlake Terrace 98043, Monroe 98272, Marysville 98270, Marysville 98271, Lynnwood 98036, Lynnwood 98087, Lynnwood 98037, Lake Stevens 98258, Everett 98208, Everett 98204, Everett 98203, Everett 98201, Everett 98205, Edmonds 98026, Bothell 98012, Bothell 98021, Arlington 98223, WA.