Parentage Paralegal Everett Snohomish County Washington
Parentage Paralegal Everett Documents Prepared 206-578-9493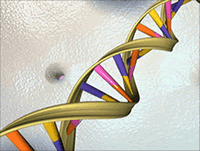 Establish Parentage. Everett Paralegal Services WA can prepared your documents to establish parentage. Establishing parentage is necessary when there is no acknowledge signed, father is not on the parenting plan, or child support has never been set.
Petition for Parenting Plan. No court action has happened, not child support has been set.
Motion for Parenting Plan. There has been child support set by Superior Court Order.
Modify Parenting Plan. Sometimes you will need to modify a parenting plan to get a parenting plan when your case is a parentage case. Everett Paralegal Services. This is the case often when only child support was set administratively.
Parties that have not been married (establish paternity-parentage)
*Agreed paperwork includes the final paperwork.
Everett Paralegal WA Services parentage paralegal document preparation fees.

For parentage paralegal help call 206-578-9493.
Local Information:
Family law document preparation for Snohomish County, Washington State.
Including the city areas of:
Paralegal document services for Arlington 98223, Bothell 98021, Edmonds 98026, Everett 98203, Everett 98205, Marysville 98270, Lake Stevens 98258, Lynnwood 98037, Monroe 98272, Mukilteo 98275, Snohomish 98296, Bothell 98012, Edmonds 98020, Everett 98201, Everett 98204, Everett 98208, Lynnwood 98036, Lynnwood 98087, Marysville 98271, Mountlake Terrace 98043, and Snohomish 98290 in Washington State.