Child Relocation Paralegal Services Everett WA
Everett Paralegal Services child relocation document preparation help call 206-578-9493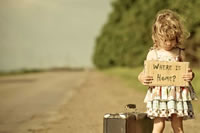 If custody is to be changed, or child support is being addressed, the document preparation fees may not apply. If the issue of custody or child support is also at issue, call for a quote because each case has its own complexities.
Parties that are, or were married.
Parties that have not been married. If the parties have never been married and do not currently have a parenting plan, it is important to prepare and file documents right away if you are going to make sure your rights are protected.
*Agreed paperwork includes the final paperwork.
Child relocation document preparation fees Everett, Washington State.

Child relocation help call 206-578-9493 .
Local Areas:
Family law document preparation for Snohomish County, Washington State.
Including the city areas of:
Paralegal document services for Snohomish 98290, Mountlake Terrace 98043, Marysville 98271, Lynnwood 98087, Lynnwood 98036, Everett 98208, Everett 98204, Everett 98201, Edmonds 98020, Bothell 98012, Snohomish 98296, Mukilteo 98275, Monroe 98272, Lynnwood 98037, Lake Stevens 98258, Everett 98205, Marysville 98270, Everett 98203, Edmonds 98026, Bothell 98021, and Arlington 98223 in Washington State.