Everett Divorce Paralegal Document Services Washington
Everett Paralegal Services divorce document preparation help call 206-578-9493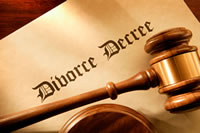 Steps for completing and obtaining your divorce documents:
Call us at 206-578-9493 or send us your email address and phone number from our paralegal Divorce Paralegal Everett WA contact page .
After contacting us, we will email you a divorce (dissolution) questionnaire.
Complete the questionnaire and email it back to us.
We will then contact you again to verify or get additional information needed to complete your divorce (dissolution) documents.
Once your documents are completed, we will email them back to you along with instructions checklist, providing you ready to print copies you can save to your computer.
QUESTIONS
The difference between an agreed, not agreed, contested, or uncontested divorce can be found in our frequently asked questions (FAQ).
The difference between divorce and legal separation.
What if your divorce becomes contested.
DIVORCE TYPES, PROCESS, PROCEDURES
Uncontested Divorce Document preparation process and information.
Paralegal help preparing documents for Divorce with or without Children, agreed or not, contested or uncontested.
Agreed Divorce Document preparation process and information.
*Agreed paperwork includes the final paperwork.
For a complete list of all Everett WA Divorce Paralegal Document Preparation Fees.

Everett Paralegal Services Divorce help call 206-578-9493
Local Areas:
Family law document preparation for Snohomish County, Washington State.
Including the city areas of:
Paralegal document services for Arlington 98223, Bothell 98012, Edmonds 98026, Everett 98208, Lynnwood 98036, Lake Stevens 98258, Marysville 98270, Snohomish 98290, Mukilteo 98275, Mountlake Terrace 98043, Bothell 98021, Edmonds 98020, Everett 98204, Everett 98203, Everett 98201, Everett 98205, Lynnwood 98087, Lynnwood 98037, Marysville 98271, Monroe 98272, and Snohomish 98296 in Washington State.