Everett Annulment Paralegal Services Snohomish County WA
Everett Annulment Paralegal Services document preparation help call 206-578-9493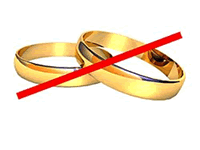 Prepared documents to begin and finalize your annulment, ready to date and sign.
Not just anyone qualifies for an annulment. In the event that you do not qualify to obtain an annulment from the courts, you still have divorce or legal separation as a remedy. Call Everett Paralegal Services today to find out whether you can do an annulment or a divorce. A divorce dissolves the marriage like dissolving a contract. An annulment declares that the marriage is void and never existed.
Divorce and annulment. Divorce and annulment both accomplish not being married anymore. Other than that, they are not the same. In a divorce, community property and liabilities are part of the case, but in annulment they are not because community property laws will not apply when it comes to pensions or other forms of retirement.

Annulment and divorce help call 206-578-9493
Local Areas:
Annulment divorce paralegal document services Snohomish County in Washington State, including the city areas of:
Everett WA Paralegal annulment divorce document services Mountlake Terrace Marysville Mukilteo Lake Stevens Bothell Arlington Lynnwood Bothell Lynnwood Edmonds Everett Snohomish County Edmonds Washington State.