Seattle Divorce Paralegal Services Contact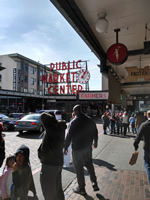 Divorce Paralegal: 206-578-9493
Open 7 days a week!

Seattle divorce paralegal services prepares your divorce documents fully prepared and ready to file. Agreed and not agreed divorce with or without children can be prepared. We can help you prepare your divorce documents and address issues such as child support, custody and parenting plans as well as spousal support.

Our paralegal services can by used for many different types of family law services to help you with preparing documents, navigating the procedural process of the court, and organizing your case. We can assist you with child support and parenting plan modifications.

When getting divorced, it can seem a vary complicated process, or worse, it may appear simple to you. There is a lot to know other than the check boxes that appear in standard forms. There are unwritten options, traps, and mistakes to be made. Divorce and contracts share many principles of law.

If you are looking to change spousal or child support, we can help you put your case together to file. Likewise with changing a parenting plan, whether it is simple a redistribution of parenting time or switching custody from one parent to the other.

If you are getting divorced and trying to figure out how to write your parenting plan, keep in mind that we have been involved with the process of changing parenting plans many times. With this experience in changing parenting plans, we have gained experience on what could have prevented the headaches that follow a poorly thought out one. The same could be said about child and spousal support.

Services are provided for any neighborhood location of Seattle, such as Fremont, Ballard, and other Northwest Seattle areas. Regardless of your location in Washington, we can assist with you. Call us today for a quote that is matched to your specific need.