Process Serving Documents Served Snohomish County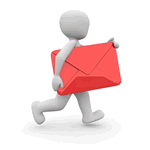 Process Service for serving an individual or a place of business in Snohomish County of Washington State.
Personal Service on Individuals
Minimum fee for serving documents is $85 for service done in the area for Snohomish and King County Courts. This would apply to service within 5 miles of Lynnwood; WA. Every mile over 5 miles is $2.50 per mile.
Two attempts to serve individuals, additional fees thereafter. A return of service will be filed with the county clerk and a copy emailed back to you.
Service on a Place of Business or an Attorney Office
Minimum fee of $65 if within 5 miles of Lynnwood, WA; every mile over 5 miles is $2 per mile.
Businesses have to have regular business hours to guarantee success on first attempt to serve.
Process Server for Local Snohomish County Area:
Process serving for Snohomish County in Washington State including the city areas of:
Process serving for Everett 98208 Lynnwood 98036 Bothell 98012 Marysville 98270 Snohomish 98290 Edmonds 98026 Arlington 98223 Lake Stevens 98258 Monroe 98272 Mukilteo 98275 Mountlake Terrace 98043 in Washington State.